Access News
Industry News
Tech Bytes

Have you had the chance to tour our headquarters?



Enjoy a tour from the comfort of your chair.
Happy May, this is The Byte.
Your monthly IT newsletter from the folks at Access Systems is back again with your May edition of The Byte.


Enjoy this month's edition, see you in June!
New Maintenance Reports on the Way
On May 20, we have new maintenance reports set to go out to our Total IT Care customers. The new reports will have additional pieces of information to give you a more in depth view of your servers and systems. Be on the lookout for this report from Access Systems at the end of the month!
Another Reason Why Timely Windows Patching is Important

In mid-April, it was revealed that a
hacking group had compromised and exploited
a list of hacking tools, allegedly from the NSA, for Windows systems. Microsoft has since fixed and patched the compromised vulnerabilities. For our Total IT Care customers, we take care of the Windows patching for you, so there is no need to worry about your system being compromised by an outdated security system.
Phising Hits Home in Iowa
If an email seems suspicious, it probably is
Take note of unusual information in the text of the message

Don't click links or download files, even if the source is seemingly "trustworthy"
As always, our information security team can work with you to further mitigate risk through our
ISE
program and other customizable security solutions. Contact your Access Systems IT sales representative for more information.
Consider Cyber Liability Insurance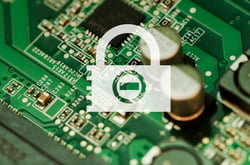 Welcome to one of the insurance industry's newest segments - cyber insurance. These policies help cover costs and liabilities of a data breach as part of your overall cybersecurity plan.



The National Cyber Security Alliance says the first step in figuring out what plan will work best for you in identifying the potential risk your organization has, especially since each policy is different.



When you're considering the purchase of cyber insurance, it's important to understand the type of information your organization maintains or processes and what are the consequences if this information is stolen and/or exposed. For example, your company has much higher exposure if you're maintaining or processing personally identifiable information (PII), including medical records, date of births, or social security numbers. If this information is stolen or exposed, you may be required by law to communicate to all potentially impacted individuals.



According to the 2016 IBM Cost of Data Breach Study, the average cost incurred for each lost or stolen record containing sensitive and confidential information was $158. This means if you have 3,000 such records that were stolen or exposed, your loss may amount to in excess of $450,000!



To read more about Cyber Insurance 101 click here. Also note that your cyber insurance carrier may provide you a policy discount if you implement a basic security program, such as our ISE program.
Computer Shortcuts from our Team
We have some basic computer trips that we share with our employees to work more efficiently on their keyboards


To minimize all windows and go straight to the desktop:

press and hold the Windows key on the keyboard, then press D (for desktop)

To lock screen and not log out, for when leaving your desk unattended:

press and hold the Windows key on the keyboard, then press L

To "snap" current active windows to one-half of the screen (for larger monitors):

press and hold the Windows key on the keyboard, then press the right or left arrow on the keyboard, depending on what side of the screen you want locked. Up arrow takes the Window to full screen.