Access News
Industry News
Tech Bytes

Have you had the chance to tour our headquarters?



Enjoy a tour from the comfort of your chair.
It's June and this is The Byte.
Your monthly IT newsletter from the folks at Access Systems is back again with your June edition of The Byte of what's going on in the tech world.


Enjoy this month's edition, see you again in July!
Access Systems Named a Top Solutions Provider
The team at Access Systems has once again been recognized for their industry leading IT solutions, by being named to the Solution Provider 500 list by CRN, an IT news channel.



Access Systems was placed among top companies in North America and is one of the few Midwestern based companies to make the list.



For more information on the award, you can read more on our blog here.
Reduce Your Ransomware Risk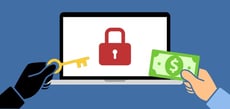 Ransomware and the importance of cybersecurity were brought back to the attention of the technology and business world in mid-May thanks to WannaCry.



Since these types of attacks are becoming more and more common, you need to take the necessary preventative measures to safeguard your business, yourself, and vital information.



To learn more on how to take action now, click here.


Is Your Business PCI Compliant?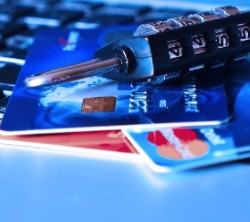 No matter your business size and industry, if you're dealing with monetary transactions that use card payments, you must be compliant to the
Payment Card Industry (PCI).
Failure to do so could result in thousands of dollars in fines. Do you know if your business is complaint?
Learn About Your Network's Vulnerabilities with Penetration Testing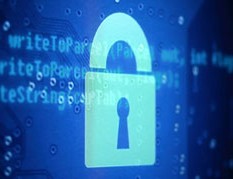 Have you ever wondered what would happen to your IT networks if it were to come under a cyberattack? Take a preventative step to security and undergo a penetration test.
What is a penetration test? It is a kind of testing which simulates a real-work attack on a computer system, network or Web application to find vulnerabilities that an attacker could exploit or compromise.
Penetration tests can help prevent data breaches, check security controls, and allow companies to meet compliance requirements. Authorized ethical hackers ultimately protect organizations against malicious cyber criminals hoping to take advantage of a business's system, files, logs, and/or critical business data through the strategic cracking of passwords and social engineering tests.


By uncovering issues in an organization's infrastructure, ethical hackers demonstrate how well the network is protected and determine how susceptible a system is to a hack and identifies security weaknesses.



Those who preform penetration testing at Access Systems are Certified Ethical Hackers through the EC-Council, well trained and highly trustworthy. Their findings are then pulled together into a report which is presented to a business. This report covers the testing procedures performed with the results along with observations and recommendations to reduce your risk. If social engineering tactics are used, additional reporting is provided which shows the results of those tests.



Give your Access Systems sales representative a call today for more information on penetration testings.
Computer Shortcuts and Tips From our Team
Snipping Tool:
Instead of using the CTRL+PRINT Screen, Windows 7 and 10 has a feature called Snipping Tool.

You can access it by pressing start then typing the word snip. Open the Snipping Tool program. This program allows you to 'snip' a section of a window rather than the whole window.

From the snip, you can choose to copy, save or email a copy. The program also has a delay feature that allows you to snip a window after it pops up.


Launch your taskbar programs with your keyboard:
Every program to the right of the Start button is assigned its own numerical shortcut, with the first program being "1," the second being "2," and so on, all the way to the 10th task bar shortcut, which gets "0."

Pressing the Windows key, plus the number of the program you want to open, launches it.


Windows 10 only:

Right clicking the windows icon will open up a menu containing several shortcuts:
Control Panel

Command prompt

Task manager

Computer manager

Network connections

In addition to several others