Access News
Industry News
Tech Bytes

Did you know Access consistently gives back to local communities and non-profits?



Watch and learn more about Access Cares.
Hello August, Here's The Byte.
Happy August, your Access Systems team is here with the August edition of The Byte.


Enjoy this month's edition of what's going on in the tech world, and see you again in August!
Introducing: TrueCloud Cloud Hosting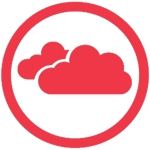 Access Systems is excited to announce the arrival of TrueCloud Cloud Hosting - their newest IT service offered to customers. With TrueCloud, customers can leave the cloud management of software, applications, computing, storage, backup, and security to the trusted Access Systems team.
Interested? Learn more
here
and contact your sales representative today.
Say Goodbye to Adobe Flash Player

The multi-media viewing software is headed for its end-of-life. Come the end of 2020, Adobe Flash Player will no longer be updated or distributed by the software company.



Flash has been disabled from iOS and Android operating systems since 2010 and 2012, respectively and is one of the favorite exploits from hackers.



To read more on the departure of Adobe Flash, click here.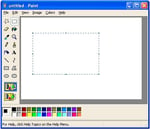 Despite claims that it was going to be removed in the latest Windows 10 update, MS Paint will still live on - just in a new home.



With the newest update, MS Paint will be found in the Windows Store. The Paint 2.0 software, Paint 3D, offers many of the features of MS Paint, and more. To read more, click here.
Cybersecurity by the Numbers
compiled by Sarah Beckett Ference, CPA via Jounral of Accountancy
To see more facts from the Journal of Accountancy -
click here