Access News
Industry News
Tech Bytes

Access Systems also sells phone systems?



Learn more about our total phone care options.
Your monthly dose of IT news, courtesy of The Byte.
It's (already!) November and we have your monthly edition of The Byte.


Stay in touch with what's happening in the tech and Access worlds, and see you again in December!
Access Systems Named a Triple Crown Winner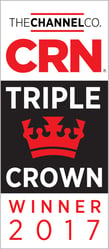 And no, it's not in horse racing.
The CRN Triple Crown award is given to the managed service providers who have been awarded the Fast Growth 150, Solution Provider 500, and Tech Elite 250 - all in the same year.
Only 40 managed service providers across North America received this exclusive award, and Access Systems was one of those companies.
Read more about this award here.
Experts Discover Wifi Networks Susceptible to Hacking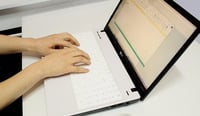 A Belgian security expert has found that the security protocol that is configured in many wifi connections has been broken, reports the Guardian. This weakness has the ability to expose malicious attackers to your wireless internet connection.



The vulnerability affects operating systems and devices like Apple, Android, Linux, Windows, and more.



To read more about the findings, click here.
"Bad Rabbit" Ransomware Hits Russia, US, Ukraine
6 Steps to Developing a Cybersecurity Policy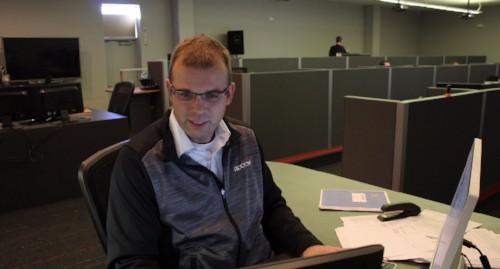 Does your office have an internal cybersecurity policy? If not, you may want to rethink that idea.
Cybersecurity policies are meant to provide a set of guidelines to how companies should handle any cyber attack that comes through, whether it's a phishing attack or ransomware hack.
Click here to view the 6 steps to developing your cybersecurity policy
.
The Importance of Offsite Backup Systems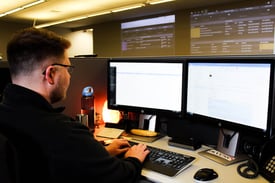 Over the past few years, malware and ransomware were two terms that have now become commonplace to hear in your daily media coverage.
From the massive information breach at Sony to hospital data being held ransom for steep sums of money, malware and ransomware threats are not going away.
This is why you need to protect your business and valuable files. And if you don't think so, think again.
Stay Safe on Cyber Monday
What could be more convenient than shopping online from your computer or smartphone on Cyber Monday? There is no need to brave the huge crowds of frantic shoppers, slow-moving checkout lines, and traffic in nasty winter weather that you often find on Black Friday.
But as the popularity of Cyber Monday grows and the deals get bigger and better, the risks of shopping online increase, too. With so many people expected to shop online, cybercriminals have a golden opportunity to con unsuspecting customers.



Read more on staying safe on Cyber Monday.