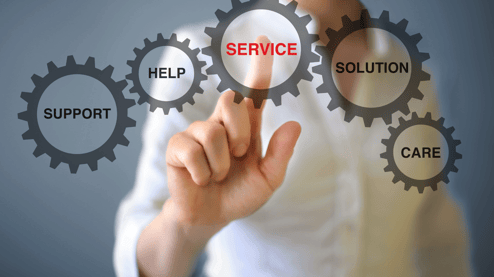 With all of tools we have at our disposal, we can do almost everything but turn a screwdriver remotely." -Quote from Brian, Access Systems Remote Support Manager
Providing remote copier service is all about making the customer's life simpler. Quickly and simply is the way we want all our technology problems handled, right? In an on-the-go industry, companies want to know that they can get timely, effective service that is going to make their life easier, and business run smoother. When technology problems arise (which is inevitable) it is crucial that service providers have a remote service team that is going to minimize down time and create greater efficiencies within their business. Who knows, it could be an issue that could be solved in just 5 minutes with remote service.
In the print industry, a trend for the past decade is to provide remote service capabilities. With more devices connected to the network, diagnosing problems can be handled efficiently, and in many instances, resolved without waiting for the technician to drive to your location. The shift to leverage new technologically advanced Multi-functional Printers (MFP's), is making this possible. These are machines that do much more than your average copier such as printing, scanning, and faxing. Printers are going to need onsite service repairs, but many MFPs' settings can be accessed and manipulated through remote support to ensure proper functionality. Due to the infrastructure of these advanced devices, support teams can solve and respond to your problems quicker remotely versus in person.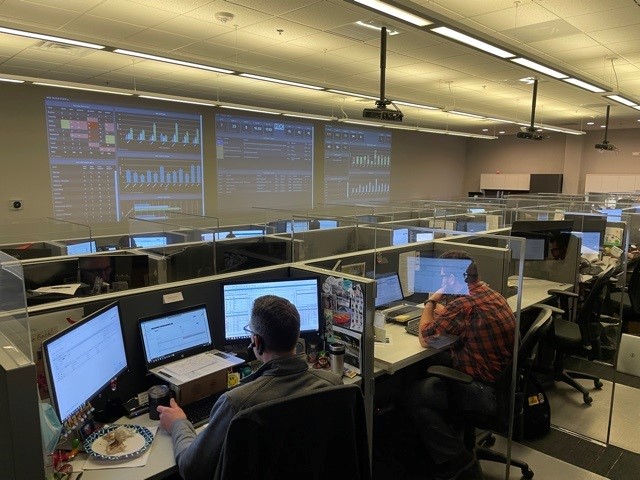 Here at Access, depending on the service request, our teams can clear an error code or answer a question within minutes. We can help your business save time and money by managing your devices remotely and finding solutions to issues involving your printer. Our goal is to help create success within your business by ensuring that it moves forward while leveraging our advanced technology and expertise.
Although technology is remarkable, it also has its flaws and can have unexpected errors occur. In today's world we all know that 'time is money' and must not be wasted. Who knows, the nearest on-site technician could be 30 minutes away from your business. Instead of waiting for a technician to arrive at your business to fix the issue, once a service ticket is created the problem is screened and addressed by a copier service expert within 30 minutes. Remote service requests that can be resolved and addressed immediately, while requests that require on site service are routed to the field tech assigned to that machine.
In the six years of providing remote copier services, our team has grown from a single individual to a team of four to keep up with the growth of Access. Our remote resolution rate has also grown from 14% to a current average of over 33%. Our team is also a very tenured group with an average over 10 years of field experience. Providing remote support has never been more important than during the ongoing COVID-19 pandemic. During the time where many businesses were shut down to outsiders, we leveraged our remote services team which was invaluable in keeping our customers' equipment functional.
Contact us to find out more about how Access Systems can Keep Your Office Connected!