Does your business currently print in color? While this varies greatly depending on your industry—chances are, it's not often.
Color cartridges can be more expensive than black cartridges, in part because color printing requires a combination of four colors— cyan, magenta, yellow and a "key," which is usually black— while only one ink is needed for black and white printing.
To cut costs, some businesses stick to black and white printing, limiting their employee's or sales and marketing teams' access to color.
But is that really the best solution? Color printing has some powerful benefits that you might not want to miss out on. Let's explore some of the benefits of color printing for your business.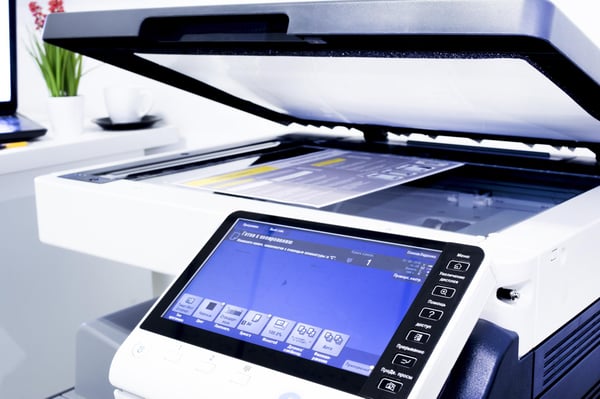 Color is Attention-Grabbing
There's a reason stop signs are bright red, and many brands pick vibrant colors to attract customers. Compelling colors get noticed and often stand apart from monochrome or neutral shades.
Color can be used to the draw the eye to a particular area. For example, our headers in this article are a bright red and help make each section of information easier to read.
Your business can use color to denote importance, such as adding a bright color to a late payment notice, or printing professional brochures with the right in-house print setup. These colored deliverables get noticed more than a boring black and white page and can be used to enhance your marketing and sales efforts. In fact, Canva, a online graphic design tool, reports the majority of people make their decisions about a product or brand based on the color of a document or label.
Color Helps to Communicate Ideas

Colors are often associated with certain emotions that they trigger, which you can use to your advantage. Orange, for example, often evokes a feeling of ambition or warmth, while blue evokes trust or calmness. Purple may denote wealth or class, while yellow cheer or positivity.
Consider how you can use particular colors to elicit certain reactions, either from your employees or for your customers in mailers. You can code your monthly team metrics on an orange document to motivate employees, or announce a new product with notes of blue to gain trust in its quality. Learn more about the meaning behind individual colors here.
Color Can Improve Overall Understanding
Colors can help to communicate ideas and grab your attention, leading to improved learning. It's why we introduce color early on in childhood development, distinguishing shapes or object with their own color to enhance understanding through association.
It's also why certain primates use color cues to forage for the ripest fruit or why certain exotic frogs are bright colored to signal to predators that they are toxic— color influences decisions. We simply recognize and react to the meaning of colors different colors.
Printing in color can help your employees sell new ideas or products. This is why so many brands invest great lengths of time in choosing the right shades, developing intricate processes to pick the perfect color palettes.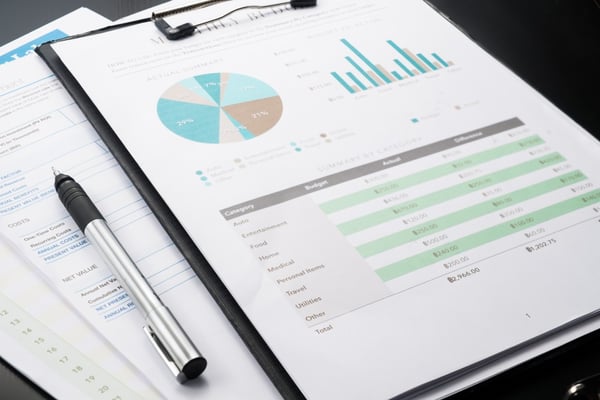 Color Can Improve Your Organization
"Research shows that color-coding data improves immediate comprehension— conveying information faster and with better staying power," according to Post-It, the producer of colorful, small note-paper.
If you are a medical office, consider using a specific color to organize or code records. There's a reason that big brands like Tiffany & Co. and Home Depot trademarked their particular brand color. After a while, the mind will subconsciously "shortcut" and associate that unique color with the type of file, saving them time finding important information.
Or, assign a meaning to particular colors. For example, if you are a law office, print each lawyer's files with a header in a different color. This will make it easy for Steve to pick out his green pages or Amy to find her purple-coded documents. Staples, the office and technology store, sponsored a number of other ways to use color to improve your office organization for more ideas.
Need Help Finding the Best Color Printers for Your Business?
The right managed print service provider can help you save money printing in color. Use color to enhance your business' printing with the right setup from our team at Access Systems.
We can help you cut printing costs by selecting efficient equipment and supplies, and by tracking your usage, company-wide.
Explore our Fleet Management Program or give us a call at 888-464-8770, toll free.