When considering the company you want to establish your career with, there are lots of factors that come into play. The pandemic made us sit back and think on what matters and how selecting a job you feel secure and valued at is vital.
The uncertainty of today's times can be scary. Many companies were not able to provide the job safety to their employees and it left a lot of us unsure of the future. We spend a great deal of our life at our jobs and therefore you want to ensure it is benefiting you in all ways possible.
Choosing the correct company can either guarantee a happy environment with endless growth opportunities or can leave us feeling stuck with no way to advance. A company that provides leadership training, career growth, and the option to assess different careers inside the business if you are unhappy is what we all thrive for.
There are so many open positions out there currently, it can also make this process of selection harder as we are all told what we want to hear, but what companies keep to their promises? It is important to do research into the different industries and businesses you are considering for your next career change.
There are many ways to ensure you are making a decision you will be proud of and will hopefully put you in a situation to not be back on the job market again in a short period of time. Below are a few things to consider when making this important decision.

1. How long has the company been in business?

Start-Up companies can be wonderful for culture as the teams are usually still in the smaller digits. However, the potential of financial instability can be scary. By choosing to focus on companies who have long time exposure and growth, this helps to reassure you of the longevity of the business. Companies with numerous years of experience are usually also able to provide more competitive salaries to their employees. Both the security you receive from years of experience but also the financial compensation can greatly affect how happy you are in a career and how long you can see yourself remaining within the company and industry.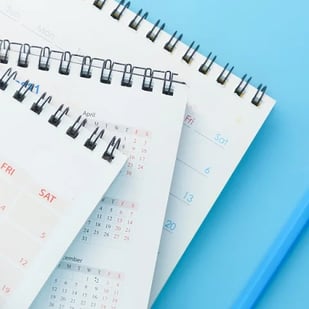 2. How Many Employees Does the Company Have?

When choosing a big corporation, it may come with more security because of their established reputation, it can also get you into a bind where the personal level of connection is lost. Some people do not mind this as they are able to come in, do their job, and return home at the end of the day. For others, the personal level of truly knowing each employee and caring for each member of the staff is an important aspect when choosing where you want to be in your career long term. When you consider the size of the teams you also will be able to discover how quickly you will be able to advance in your career.

3. Does The Company Take into Consideration the Growth Abilities of the Employees They Hire?

There are two types of companies when it comes to the growth opportunities of the employees and how they view building out their teams. There are companies who hire only considering the position that was applied to and nothing more. Then there are companies who hire with the intention of eventually growing the employee in the company and creating future leaders. This is something to consider when viewing different job options to what fits best with the growth you would like to see in your future. Companies that consider the advancement of their employees usually ensure a happy and purpose filled career that both the company and the employee can be proud of. Do not cut yourself short by only considering the opportunities you have now, but instead think of your career long term.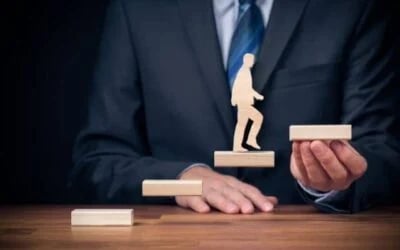 4. Does The Company Put Measures into Place to Help You Advance?

While companies can claim they want to provide advancement to their employees, we must also consider if they have plans in place to follow through with these promises. Providing training courses, leadership workshops, employee check-ins, and important one on one discussions are the key things to look for when trying to decide if the company will put you first. These are things that help us all develop skills, learn daily, and push us towards moving up in the organization.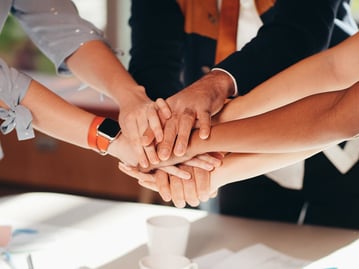 Access Systems Is the Answer!

Here at Access, we value our culture and employees above all else. When you focus on the happiness and well-being of your employees, they will in return make sure the company is as successful as can be. Access Systems was very fortunate during these past few crazy years to be able to avoid layoffs and continue to grow in our industry. With great planning and smart financial decisions, we were able to provide the security our employees and everyone were desperately seeking.
Our company is always thinking of the employees and how we can mutually help one another to flourish in the business as well as provide our employees with the growth and learning we all seek.
We value hiring employees that we see continuing with us for years to come. When you grow as a team, it provides a happy, fulfilled future for all involved. We do this by providing future leadership meetings with employees monthly to discuss all different topics that come into play when in a leadership position. These can include everything from how to motivate your team, to how you manage difficult conversations, and so much more.
At Access, we also realize not everyone wishes to enter into management or a leadership role and are looking for professional development pertaining to their role. To provide growth for those employees as well, we have trainings available and are always considering ways to advance their skillsets to ensure they are happy in their position. We continue to provide financial growth for employees who want to advance into leadership roles as well as those who are happy in their non-management positions.
Access Systems is a company who values their employees and always puts them first. We take pride in our tenure of employees as they see how they are our top priority, and we want them around for all the future advancements of our company and industry.
When considering your next career move, make sure you are evaluating not just the current position you are applying for, but the growth, advancement, and security of the company you are selecting. By doing this, you will ensure your own happiness for the coming future and will give yourself the peace of mind that you are cared for and will be able to continue valuing and taking pride in where you work.
If you are looking for the company who is continuing to grow, and puts your needs at the forefront, check out our open positions at: https://www.accesssystems.com/careers