What is Managed IT Services?
Have you ever been stuck reading specs for a new software for your business, but don't know if it's the right fit? Or, do you know if your company has had a data breach?
Managed IT services covers these scenarios and so much more.
Managed IT, or also referred to as managed services, is a multi-layered Information Technology service, which has the primary function of protecting and servicing your network infrastructure. With the right managed IT services, your company will get access to an elite IT support team and security measures.
Break and Fix IT vs. Managed Services
But, why should you ditch your break and fix IT support?
Break and fix may seem like the ideal support for your business. You only call them when you need them, and they work their magic fixing your technical problem.
But, bills like those can add up quickly. With break and fix IT, the provider may not be very familiar with your network infrastructure, taking them longer to find your problem and fix it. Those minutes they are trying to understand the big picture will be reflected in your bill. As technology grows older, it will face new problems meaning more billable calls.
Break and fix IT is purely reactive. They only show up, when you call them. They aren't monitoring your entire system every day and don't work as a supportive team to make sure you stay safe against a cyber attack.
When 60% of small businesses close their doors six months after a cyber attack, a proactive approach to cybersecurity is essential for every business, no matter their size.
The root to elite managed services is a proactive approach, placing multiple layers of protection so you are protected against such a detrimental cyber attack. Cyber attacks are dangerous for any business, due to the loss of reputation and the financial cost of recovery. Managed IT providers have the resources to help minimize risk against ransomware, phishing, and malware and the visibility to predict issues before they become larger problems.
As well as provide you with cyber security and IT support, a managed services provider can lend you their expert knowledge-base and assist you in making technology decisions for your company. They will help you pick the best products, write the best password policies and be a sounding board for technology decisions. Technology doesn't just start at your desk. It impacts every aspect of modern business.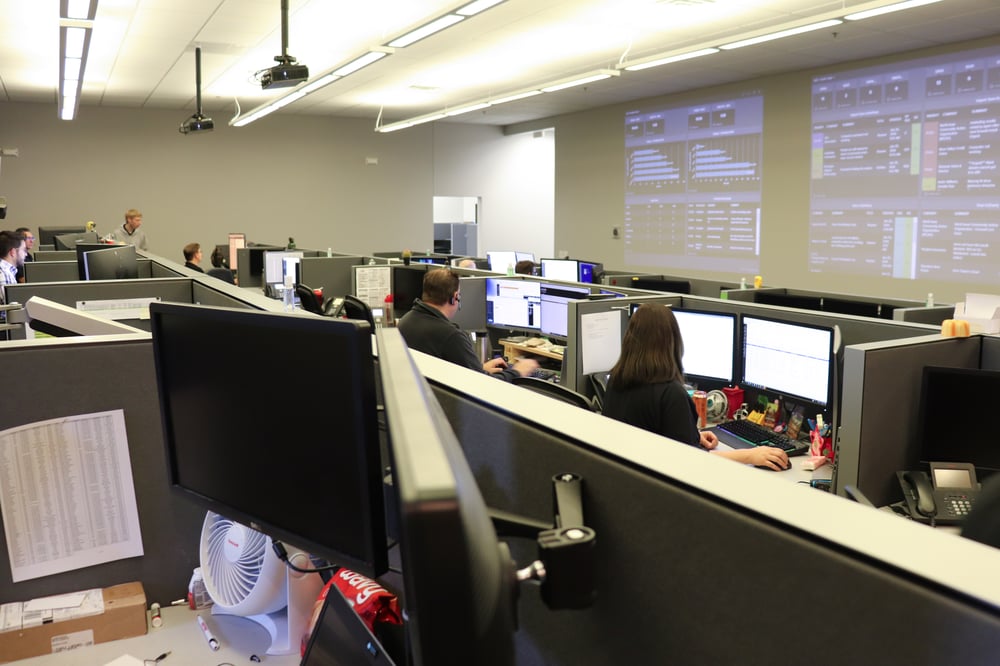 What Should Managed IT Services Include?
Every managed services provider has their own program, and with so many different software and hardware options, they each have their own trusted partnerships, but these features should be non-negotiable, when it comes to your cybersecurity and business practices.
Internet Security
While internet security may seem like a no brainer with a simple solution, not having the right internet security tools can compromise your entire cybersecurity. All it takes is one employee to click on a link in a phishing email to open a door into your network, allowing detrimental malware into your entire system.
Internet security takes multiple layers of protection including a strong system, which may include anti-viruses or firewalls, that scans each and every link in an email or on a webpage. A strong filter is a business's best friend. When cyber criminals prey on your employees, preventing malware from even reaching them is essential in internet security.
If you have employees who work remotely or at different branches, a virtual private network, or VPN, can strengthen your internet security and eliminate threats. Discover the three different types of VPNs.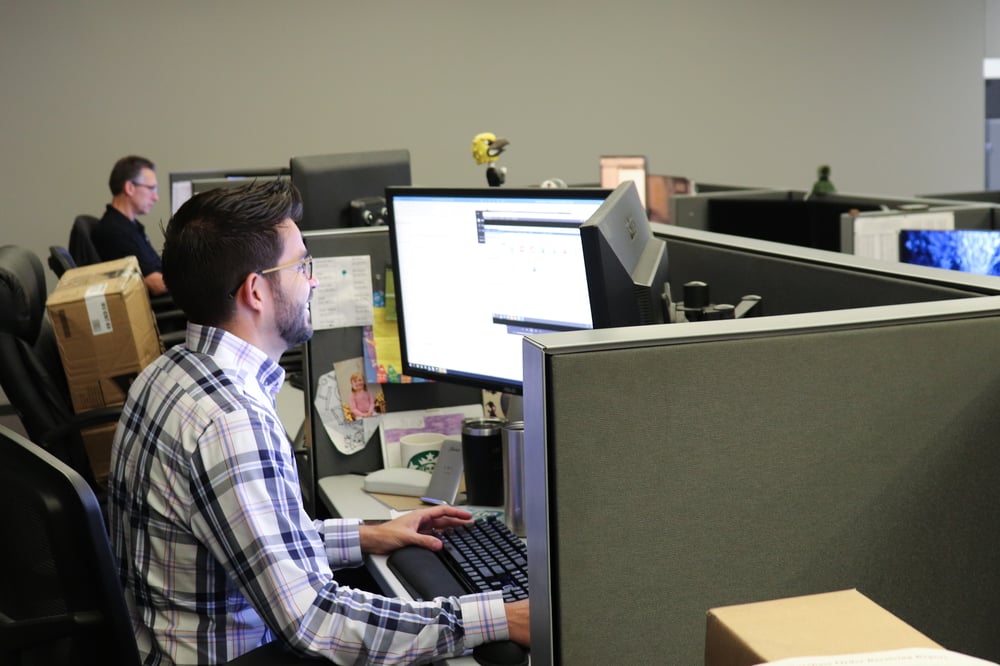 Backups and Disaster Recovery
Backups shouldn't be an afterthought for your business. When a cyber attack or flood strikes, you need to be confident that your business continuity plan includes your technology. Backups should be a priority for your managed IT provider.
Proper backups can be used to recover documents or even version history. Without a backup in place, you are at risk for losing your entire system when a disaster strikes. It is your last layer of protection against ransomware and malware. Backups even make moving offices easier!
A proper backup system should:
Have an off-site backup
Prioritize essential data and software
Be tested regularly
At Access Systems, your backups are our priority. Every morning our Network Operation Center (NOC) team runs a backup test. If a backup shows signs of pre-failure or was unable to complete, an automated, service ticket is made, and a NOC technician will resolve the error. This proactive system means our customers do not feel the impact of a failed backup, and they are always ready to be used when needed.
Monitoring
Monitoring is a broad term that encompasses many different levels of cybersecurity. Understanding the multitude of areas your managed services provider constantly monitors is essential to knowing how secure your business actually is.
At Access Systems, we believe monitoring is a proactive approach to IT, and our customers shouldn't feel the burden of a security red flag. We set up alerts to notify us of cybersecurity anomalies and network errors. Monitoring allows us to minimize the impact of the problem and resolve it quickly.
Some of the elements we monitor:
Anti-Virus
Resources
Critical system availability
Network anomalies
Compliance regulations
Data breach detection
Backups
We monitor the critical points of your network infrastructure to make sure you have maximum cybersecurity.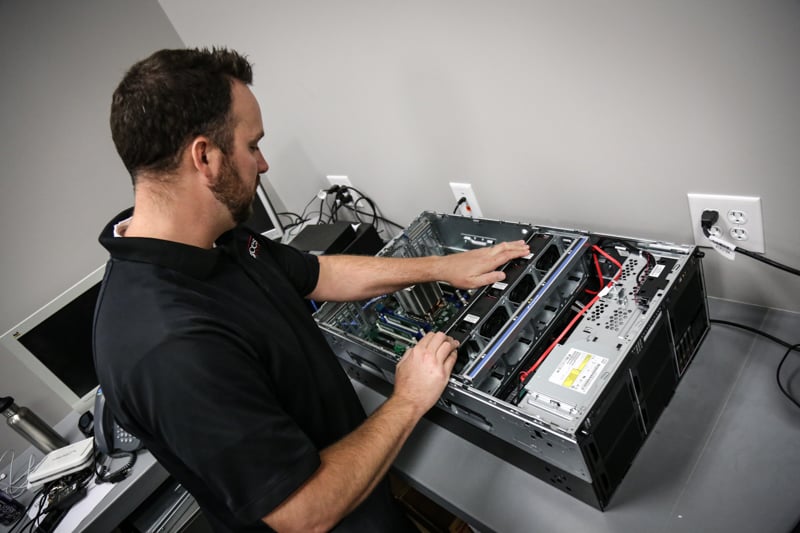 Patch Management
Patch management may sound fancy, but it is the technical way to explain update management. Like the apps on your phone, the software and hardware on your network needs updates, or patches. Patches secure holes in the current system to improve performance and security.
Without patches being implemented, hardware slows down and security breaches are more likely. We've all done it, but even having one employee postpone an essential patch opens your entire network to a data breach.
At Access Systems, our patch management process is simple.
We review the updates to make sure they are viable to your system
Then push them out to your employees
If an employee repeatedly postpones an update, an automated service ticket is created for our Network Operation Center technicians. They will make sure the essential update is implemented. It all boils down to making sure your business is secure against any cyber threats.
Hardware Updates
Every piece of hardware has a lifecycle. Keeping up with patches will help prolong the life of your hardware, but eventually manufacturers stop making patches for older models.
Are you ready for Windows 7 End of Life in 2020?
Old hardware, or systems no longer supported by the manufacturer, impacts the speed and security of your network. Without getting regular patches from the manufacturer, the old hardware becomes an open door into your network for cyber attackers to exploit.
As hardware ages, it will need more and more IT support, which leads to more billable tickets without a managed services provider or a recommendation to replace the hardware before causing damage to your business.
Hardware is essential to your network, which is why it plays a major role in our IT assessment. During the assessment, Access Systems will create a hardware inventory, which will prioritize your needs and keep you protected.
Having an ongoing list of our customers' inventory lets us keep you informed when changes occur in technology, like Windows 7 end of life, and help you make the right upgrade for your business's processes when the time comes.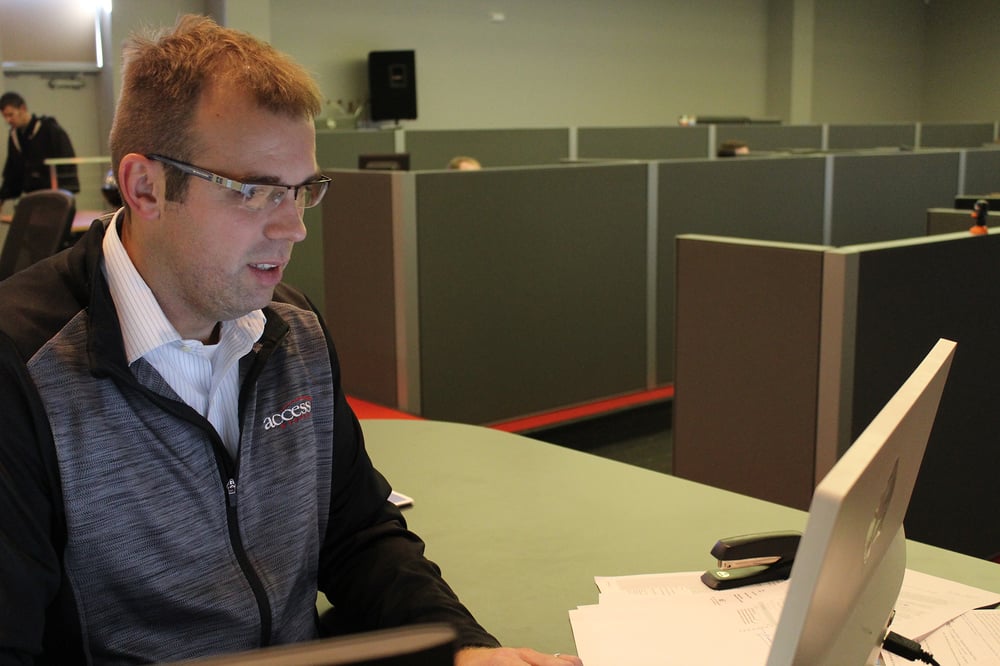 Advanced Cybersecurity Protection
Why is Cybersecurity Essential?
Information security is heightened protections against security risks. The internet can be a dangerous place for businesses. Cyber attackers, or bad actors, are crawling all over the internet searching for weaknesses in businesses to exploit and use to their advantage.
Information security goes beyond the standard internet security measures of anti-virus and VPNs. It includes:
AI/Machine Learning Prevention
Endpoint Detection & Response (EDR)
Vulnerability Management
Email Security
Utilizing information security measures will enhance your cybersecurity, because when it comes to IT and your business, there is no such thing as too much security.
No business is impervious to cyber attacks. Bad actors don't care, if you are a small business, an enterprise or somewhere in between, you hold valuable data.
Our Advanced Cybersecurity Protection Program
Access Systems' Advanced Cybersecurity Protection (ACP) program is an active security measure. It provides our customers with a team focused solely on security and protecting your data from a breach. With ACP, our team utilizes advanced security tools and software to monitor your network.
ACP is an active element in your cybersecurity. We conduct annual reviews of controls, accounts, remote users, compliances, and password policies, as well as an annual open port scan. This proactive approach ensures your business is following the latest, proven industry practices.
One of the added tools Access uses for our customers is data breach detection software. This software closely monitors security anomalies in your network and will alert our security and compliance team automatically to further investigate any disruptions.
Access also implements a DNS filtering system, which blocks suspicious IP Addresses, usually those that have only existed for a few hours and then disappear again. This makes it harder for malicious devices, like spear phishing emails, to get to your employees.
Our dedicated team also monitors admin changes to your network and evaluate common third-party application updates to make sure they won't compromise the security of your system. To keep you protected, Access Systems checks third-party application updates from Adobe, Flash Player and Google Chrome to name a few.
Information Security Essentials is continuously enhancing as cyber threats and needs evolve. Cybersecurity isn't hard with the right managed IT provider; it is better than a disastrous data breach.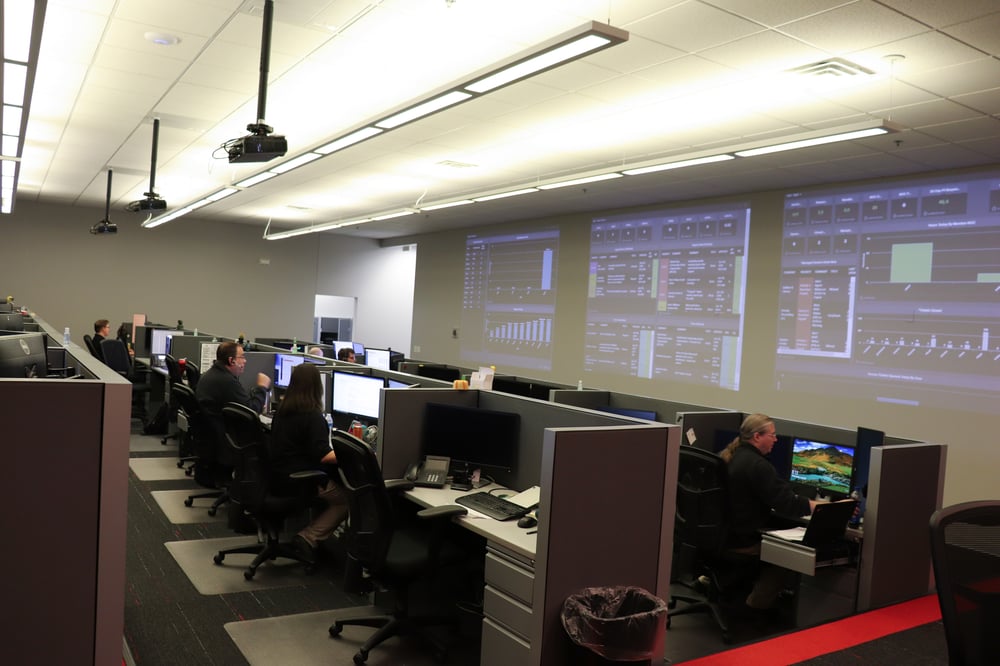 Total IT Care
Access Systems' Total IT Care isn't like other managed IT services you will find elsewhere. Our program is focused on teamwork, both external and internal.
Before we make any recommendations, we must understand you:
who you are
what you do
your processes and workflows
what success means for you
Without knowing these elements and so much more, Access won't be able to support your IT needs and make knowledgeable recommendations. We want to be your business partner.
Our internal processes are also rooted in teamwork. Our tiered Network Operations Center (NOC) is built to encourage collaborations between teams.
Unlike other managed services providers, our technicians work in groups. It's IT support who never takes a vacation or a sick day. Your IT service tickets won't go unresolved when someone isn't at work, because our technicians work in teams.
Along with internet security, constant monitoring, backup and disaster recovery, patch management and hardware updates, our Total IT Care provides unlimited remote service and IT help desk support.
At Access Systems, we want to make sure you have a secure network infrastructure and the tools you need to succeed, which is why we strive to catch red flags before you even feel them.
IT Assessment
We start every managed services relationship with an IT assessment. We have two goals when conducting an assessment: understand the current state of your IT environment and identify cybersecurity risks. The IT assessment helps our relationship be built on a solid foundation.
IT Assessment Process
The IT assessment can be broken into two parts: remote access and an on-site visit.
Gaining remote access to your network is the first step in the IT assessment. Once we have access to your network, our assessment engineer can check critical elements of your infrastructure. Not only will this help us find red flags in your network environment, it will also give us the lay of the land to have a more efficient on-site visit.
On-site visits are essential for our IT assessment. While other companies may just jump in with new security measures, at Access Systems we find value in understanding your business before collaborating on a solution.
During the visit, our assessment team will speak to your leadership to understand:
essential applications and software
workflow processes
current pain points
We will also speak with your employees to know what is important for the end-users. This usually includes a walk around the office and potentially different offices. Our team looks for security breaches, such as passwords and sticky notes, and examines the hardware installed.
After the assessment is complete, Access will present our findings, documenting what strengths you have in place and solutions to improve your cybersecurity. We will help you prioritize what needs to happen as soon as possible and what can wait.
5 Benefits of an IT Assessment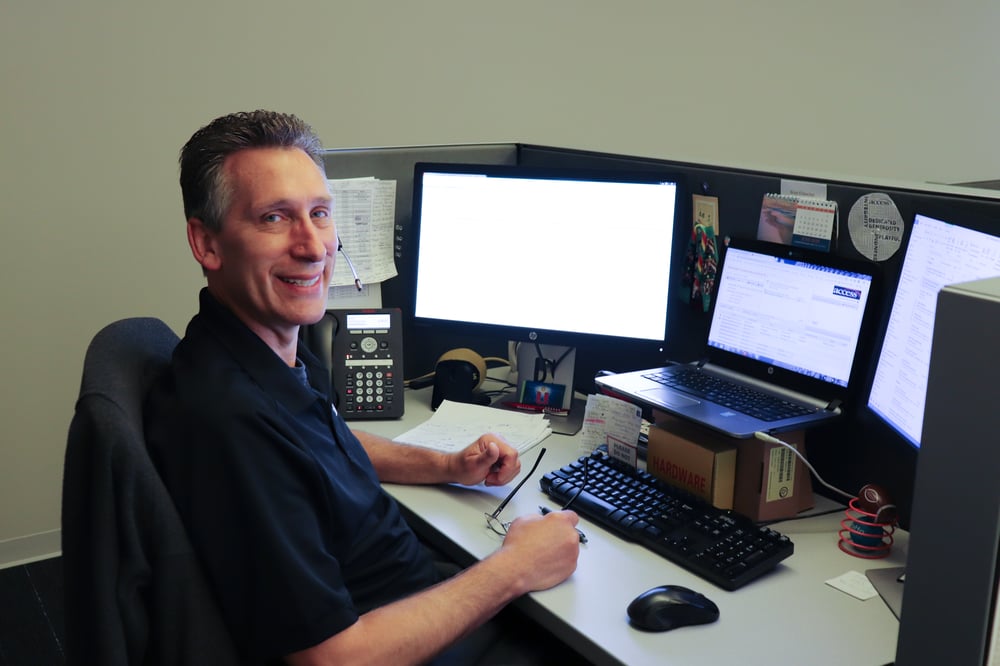 Partner with an Award-Winning Managed Service Provider
With certifications and awards from companies like Microsoft and CRN, Access Systems is an elite managed IT services provider.
Are You Ready to Meet with an IT Expert?