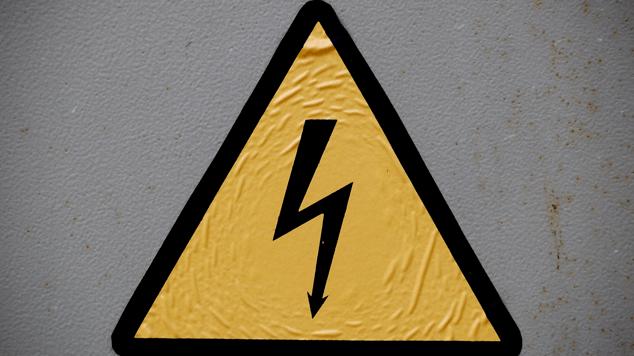 Imagine it is a normal day in the office, and suddenly there is a large internet outage that strikes the company. As a business that heavily depends on its IT network to function, now without warning your business cannot operate and employees are at a halt. As the internet is down, this is only the beginning of your company's problems. Internet outages directly correlate with loss in productivity, lack of communication internally and externally, a threat to infrastructure security, and the list goes on. Furthermore, the disruptive issues only become more prevalent as a business grows and accommodates more users and devices. You must be mindful of the large and devastating impact this can have on your business, which can eventually result in a potential loss in revenue.
Is your business in a position to sustain the impact of a network outage?
There are several reasons why a company may face a network outage including: power outages, server hardware failure, unprecedented natural disasters, operational human error, etc. Of these many reasons, network outages can also be caused by a cyberattack. Malicious agents can catch your business off guard by hacking into your system and pushing employees offline. These attacks can cause a leak of sensitive data information and compromise critical infrastructures. Did you know that 60% of small businesses close their doors six months after a cyber-attack?
The Solution
Luckily, there is a solution to make sure that your business prevents these dangerous internet outages from happening. The answer lies within having a Managed IT provider that prioritizes disaster recovery. If an outage strikes due to a cyberattack or natural disaster, it is critical that you have a proper backup plan that can recover documents or version history. Without backup recovery, you could lose your entire system. At Access, your backups are our priority. Every morning our Network Operation Center (NOC) team runs backup tests. If a backup shows signs of pre-failure or was unable to complete, an automated service ticket is made, and a NOC technician will resolve the error. This proactive system means our customers do not feel the impact of a failed backup.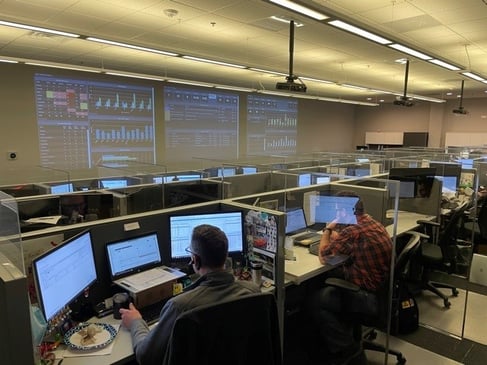 It is also critical to have a team of specialists that will shield your business from a network outage caused by a cyberattack in the first place. At Access, our team of IT experts are here to constantly monitor your network, utilize advanced security tools, and implement industry leading software to prevent a breach. Access has developed an Advanced Cyber Security Protection Plan to protect your business. This proactive approach of preventing attacks from happening includes:
Malware Prevention

Combination of artificial intelligence, behavioral detection, and machine learning, known and unknown threats can be anticipated and immediately prevented pre-execution before they become a problem.
Advanced Email Threat Protection
If we can prevent fraudulent emails in the first place, we can greatly reduce our attack surface. Our cloud-based email filtering service helps protect your organization against unknown malware and viruses by providing robust zero-day protection.




Endpoint Detection & Response 24/7
Our EDR software combines real time continuous monitoring with the unique ability to automatically isolate computers or servers in the event they are compromised. This powerful concept prevents all communication between the infected computer or server and the rest of the network, severing all ties to the bad actor and immediately removing the threat.
Vulnerability Management
A service that allows us to see the "holes" in your security, and what type of threats those holes expose you to. This service combines the essential technology with a team of security experts monitoring and analyzing the results, allowing you to create a plan and take action to minimize your security risk.
These key features of ACP are essential in preventing an attack that can cause a network outage. As we know, when your company is not operating, it is not making money. Clients even may get frustrated because they cannot reach you or connect while your company has no internet. Once network downtime strikes, it is a snowball effect of negative outcomes for your business. The result may include your company going out of business unless proactive measures are taken. Access Systems is here to support you and prevent these network disasters from happening. By having Access Systems as your Managed IT provider, your network will consistently be monitored and ensured safety so it can operate smoothly and efficiently.
Contact us today to find out more about our IT services and solutions and how we can benefit your business!