Does your business currently have a traditional phone system that it utilizes? Maybe you're wondering if your company should transition to a more modern technological infrastructure such as the Cloud. To know which route is right for your company, you need to be aware of the differences between both options. We will go over the key factors for each solution to help you decide on which is best for your businesses operational model.
First, it is important to consider the immediate needs of your business and what is important to you. Is your business overwhelmed with other projects, and doesn't have the time to manage its phone system internally?
The main difference between On-Premise and Cloud phone systems that you should be aware of is where the software resides. On-Premise systems store your company's PBX (Business Telephone System) on in-house servers. In other words, you completely manage your own PBX that relies on the infrastructure at your company's office, and it does not require any internet connection to access your assets. In contrast, with the Cloud your telephone system is stored on external servers and managed by a third-party operator. Cloud Solutions storage provides regular data back-up and the ability to scale easily. Let's take a deeper dive into the differences and key factors to consider between the platforms:
Key Factors – Cloud Solution Phone Systems: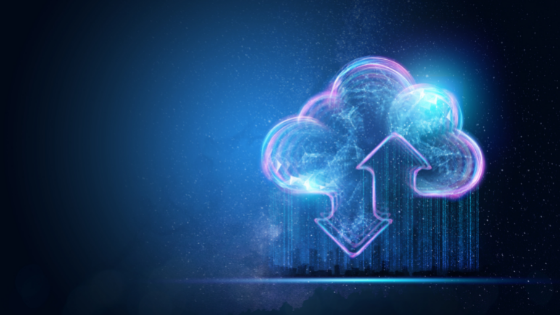 Scalability:
Do you have plans to eventually grow your team? The Cloud may be a better option for you because your hosted provider can easily add another line to your account on the server. Versus with On-Premise platforms, you would need to get extra wire lines to connect to your in-house data center. The Cloud also allows for automatic installation upgrades as opposed to other traditional phone systems that need manual upgrades which can be time consuming.

2. Flexibility & Reliability:


A Cloud-Hosted Solution provides a lot of flexibility for the end user. Employees don't have to ever worry about using their personal devices when they are out of the office or working from home. Their business phone can be located directly in their pocket. Customers won't even know that employees are calling from their cell phones. Also, the third-party operator that is managing your phone system, maintains responsibility for your systems security and general upkeep of your phone system.

Key Factors - On-Premise Phone Systems: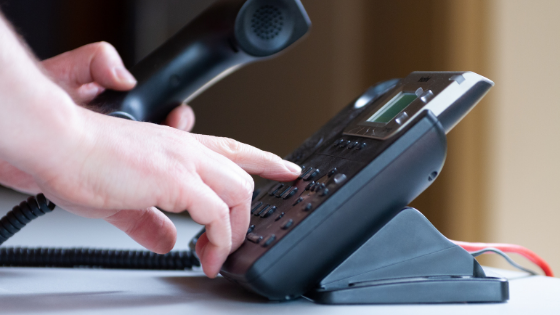 Gain Control
With On-Premise phone systems, you gain complete control to your network. Since the data server is inside your office, your IT team may have a better understanding of the ins and outs of your network. This is also more of a 'hands-on' approach, and your business maintains total responsibility for maintenance of your phone system. This includes server hardware/software maintenance, data backups, and disaster recovery. Important to note with great control comes great responsibility if issues begin to arise, your team will be accountable for getting the system back up and running.
Cheaper to Set Up (but look for hidden costs)
During the initial installment of your On-Premise phone system, there will be a one-time payment in the beginning. Therefore, you do not have to the ongoing fees to the outside source like you do with the Cloud. Overall, since you are only paying for a license once, you can have a lower Total Cost of Ownership (TCO) than you would with the Cloud. This option may be more economical in the long run and there is no risk of a fee increase once you own the equipment. Although this may seem appealing, be careful because you may end up paying more in costs trying to fix downtime or maintenance issues.
Disclaimer: The Cloud is not for every business. On premise may be a better fit for companies who need absolute control of their phone system and how it integrates with specialized applications. For example, large companies with the technical resources that can manage an entire phone system, on-premise may be a better fit. Additionally, a company that has one office, no need for doing business outside of normal business hours, and likes to have a receptionist answer the phone, may see more benefits from an on-premise phone system.
Cloud Systems do require good internet connection to operate efficiently. Since the Cloud is based entirely off the internet by a third-party phone provider, your internet connection needs sufficient bandwidth to reach out to customers. If your office(s) do not have good access to the internet, you may want to reconsider using the Cloud.
Discover the Power of Access Cloud Communication Solutions

If your business is looking for a team to fully support you phone system needs, Access Systems is looking to be your partner. If your IT staff does not have the capacity nor wants the responsibly of maintaining and managing your phone system, Access can free up time for your team to focus on your core business strategies. Our IT experts have deep knowledge of Cloud Solution phone systems and can evaluate your businesses environment and translate these issues into recommendations for your business. With this Unified Communication Solution, you will not have to worry about outages or security issues. Our reliable team has your back, so you do not need to worry the cost of downtime.
With our Cloud Solutions you will be provided will real time access to systems and data from a variety of devices, regardless of your employee's location. Learn more about Access Could Communication Solutions (ACCS) and how our services can help your business increase productivity and accountability with features like texting, video meetings, and management monitoring.
Contact us today to find out more!