Access News
Industry News
Tech Bytes

Did you know Access consistently gives back to local communities and non-profits?

Watch and learn more about Access Cares.
It's (already) July and The Byte is back.
We're halfway through 2017 (we can't believe it either), and our team at Access Systems is here with your July edition of The Byte.
Enjoy this month's edition of what's going on in the tech world, and see you again in August!
Access Systems Ranked Among Top Managed Service Providers in the World

In three months, Access Systems has been awarded three different awards from the managed services industry. This time the award was from MSPmentor, a leading MSP news outlet.
This was the first time Access Systems made the exclusive list of top managed service providers from around the world and ranked 54th out of 501 companies.
For more information on the award, you can read more on our blog here.
Have You Seen Your New Maintenance Reports?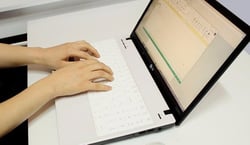 Last week, we launched our new monthly maintenance reports for your networks. You will receive these reports on the 20th of every month. Just a reminder that these reports will be coming from the email address NoReply@brightguage.co.

If you have any questions, please feel free to reach out to our team.
New Ransomware Attack Goes Global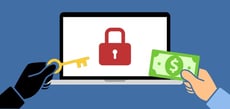 A little over a month after the WannaCry ransomware hit networks around the world, another ransomware is infecting similar networks. The name? Petya.

Most of the attacks have been containted to Europe, but some organizations in the US have been affected. Similar to WannaCry, Petya is spreading through vulnerabilities within networks that use Microsoft Windows.

As always, one of the best lines of defense for all malware attacks is installing any current operating system updates and patches. The team at Access Systems also has 7 tips to reducing your ransomware risk.

For more information on the Petya ransomware attack click here.
Looking for a Laptop Replacement?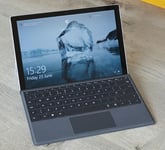 The Microsoft Surface Pro may be the answer.
The new edition, released in June, is similar to its predecessor, the Microsoft Surface Pro 4, in looks. However it differs with a faster Core processor, fanless design, and a more sensitive Surface Pen.
The device is getting favorable reviews from Business Insider, The Guardian, Forbes, and more. Microsoft has even dubbed it, "the most versatile laptop."
The Surface Pros range in price from $799 to $2,199.
Introducing TrueCloud Cloud Hosting: Access's Safety Net for your Organization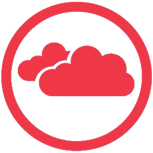 Cloud computing has single-handedly changed how technology works. A cloud configures servers in a flexible way to allow for the most affordable, scalable and reliable web infrastructure for businesses. From storage to software to security, cloud services are taking over almost every aspect of technology. Now anyone can host their website on a cloud, manage their files, and small businesses are able to grow in ways not possible before.
Microsoft Outlook Productivity Tips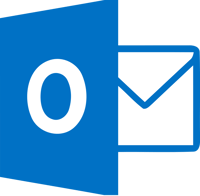 You've likely worked with Microsoft Outlook for years, but do you know these 18 tips for increasing productivity?
Use Quick Parts to save yourself from repeated typing
Schedule your emails to be sent at a specific time in the future
Quick Steps can automate your recurrent tasks
Create notes within Outlook with Ctrl+Shift+N
Encrypt your emails, text, and attachments
And more!
<![endif]-->