Access News
Industry News
Tech Bytes

Access Systems also does document scanning and imaging?



Take a look at our 8-step scanning process.
Wrapping up your year in IT news
Can you believe it's already December? Since November passed by in the blink of an eye, we're already back in your inbox with another monthly dose of IT industry and Access Systems news.



Thanks for reading along - season's greetings and see you all in 2018!
Access Systems Named an Elite Dealer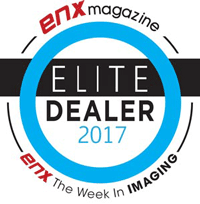 For the 3rd year in a row, Access Systems has once again been named an elite dealer by ENX Magazine.
The copier industry magazine highlights the best copy and print dealerships in the country, and Access Systems was one of 114 to make the list.
Read more about this award here
.

In June of this year, we implemented SmileBack, a customer feedback tool that allows you to rate your experience with Access Systems.



These actionable insights give our teams the ability to know what we're succeeding on, and what areas need improvement.



We value the information we gain from this feature, so keep reviewing!


60 Cybersecurity Predictions for 2018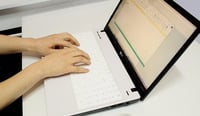 As Forbes says, "Like death and taxes, there are only two safe predictions about cybersecurity in 2018: There will be more spectacular data breaches and the EU General Data Protection Regulation (GDPR) will go into effect on May 25."



From consumer privacy, AI, and the Internet of Things see what Forbes lists at their top 60 predictions for cybersecurity in 2018.



See the complete list here.
Uber hit with lawsuits after failing to disclose hack

In November of 2017, it came to light that over 57 million Uber users had their data stolen in October of 2016.



The ride-sharing company failed to disclose the information of the breach to the public, and in doing so, violated California, Washington state, and Chicago laws.



To read more click here.
Vulnerability Testing - A Proactive Step to Secure Your Business from Cyber Risk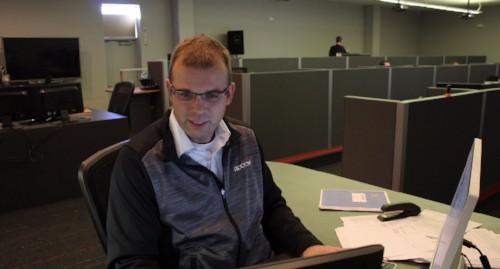 As more business is conducted online, the digital world of e-commerce has become a hacker's paradise.
Protecting a business's assets has become a difficult challenge: keeping up with cybercriminals, checking off a growing list of compliance boxes, and keeping close tabs on the security practices of every user and device on their network.
With increasing threats and a constantly changing IT landscape, Chief Information Security Officers (CISOs) and security professionals can barely keep up with the pace of identifying vulnerabilities and threats and, more importantly, fixing them.
This is where vulnerability testing comes in.
Click here to read
.
The Importance of Disk Encryption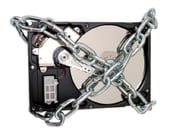 We've all heard of encrypting messages, encrypting websites, and encrypting software. But have you heard of encrypting your hard drive?



Take the necessary steps and defend your devices in the case of something were to be lost or stolen.



Read more here.
Why You Need to Backup Your System Offsite
An offsite backup can take many forms - whether it's a full-image that we manage, or it's the recurring rotation of USB drives, having a backup of all of your files and the operating system is vital to making sure your business can recover after a disaster strikes.



If you're manually backing up with USB drives, don't forget to rotate these drives!



When you're looking to backup your systems, but drive rotation isn't necessary, we offer a full service offsite backup solution to keep you covered. Reach out to your sales representative today for more information!