Here is what's going on at Access this month
Access News
Industry News
Tech Bytes

Access Systems offers document management solutions?

Ease your paper load by making your workflows electronic. Click here for more info.
With the new season comes new trending technology topics. Get ahead with The Byte.

Happy reading and we'll see you again next month!
Access Cares Announces its 2018 Initiative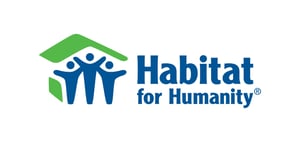 At Access Systems, we see business as much more than profit, but a way to make positive impacts on both the communities we serve and the individuals living in them. Access Cares is our way of achieving this. Access Cares combines passion with action by allowing our employees to volunteer for causes that are near and dear to their hearts.
This year Access Cares is excited to partner with Habitat for Humanity. Access Cares recognizes that our employees come from a wide variety of backgrounds with unique priorities, and Habitat for Humanity offers opportunities for all our branches to make an impact in their communities. Read More
Will Artificial Intelligence Take Over Cyber Attacks?
AI is used by approximately 87%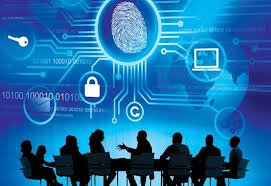 of US cybersecurity professionals.
However, AI may prove to be a double-edged sword as 91% of security professionals are concerned that hackers will use AI to launch even more sophisticated cyber-attacks.
With AI on the rise, it's more important now than ever before for company's to familiarize themselves with potential AI threats and how to combat them.
Click here to see tips on how to outsmart potential AI cybersecurity attacks.
Encryption: How It Works & Why You Need It
When data falls into the wrong hands, the consequences can be devastating.
Data breaches and ransomware attacks have organizations and individuals on red alert for the best ways to safeguard their data and networks.
There's a time-tested science that is increasingly becoming a crucial link in the security chain: encryption.
Learn more about encryption and just how it can protect you.
Spring Cleaning your Digital Footprint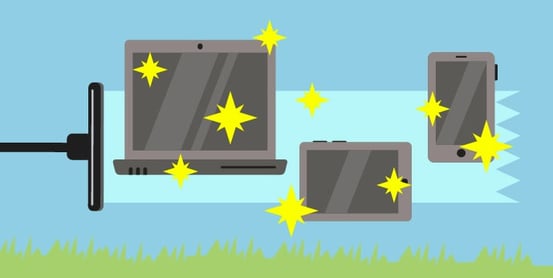 Spring cleaning is upon us!
Keeping track of multiple devices and digital accounts can be exhausting. Every piece of information shared online contributes to a user's growing digital footprint. Your footprint isn't easily erased and can increase vulnerability to cyber attacks.
Here are 5 simple steps for smart sharing and enhancing cybersecurity, so your digital footprint is much more organized and difficult to track.
If you have colleagues that would like to receive our newsletter, just email our Marketing Intern, Anna at aschubloom@accesssystems.com to get them set up.
Copyright © *|2018|* *|Access Systems|*, All rights reserved.