A managed print services provider can do wonders for your business, especially when they have taken the time to understand your needs and goals. However, when your partnership isn't going well, it can lead to erratic costs and broken equipment.
Data has historically shown that 87% of all organizations don't know what they are truly spending on document output expenditures. That is a staggering percentage; while some will argue that is not the case, we wish to address the importance of having a strong relationship with your managed print provider, as printing is typically the third highest office expense behind rent and payroll.
Intrigued? Let's hit the high points: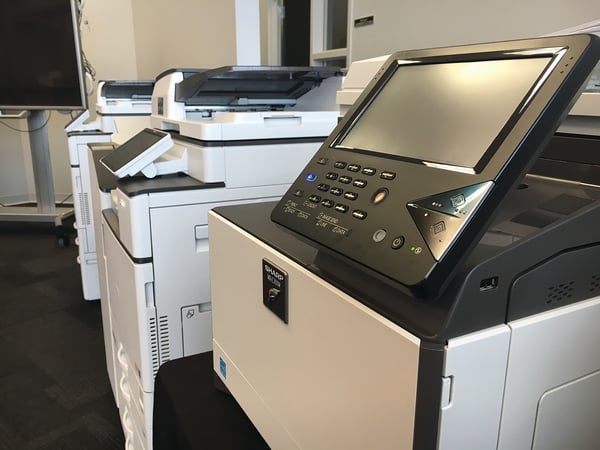 1. Does Your Managed Print Services Program Provide Flexibility?
One of the biggest benefits of adopting a print management program is its flexibility. The point of the program is to create efficiencies and savings for growth or improved technology. Does your provider allow you to add and remove devices at any point during the contract? As your business changes, your contract should mirror and support these changes throughout the relationship.
2. Do You Know What Your Current Costs Are?
Cost visibility is a close second when it comes to your benefits of a managed print service program. You should receive one customized invoice that provides all the details needed for you to allocate the expenses on your general ledger, along with notating how many pages were printed (per device) for that given month. This visibility allows you to track large variances and budget allocations.
Here is another significant point: have they provided a standardized "click rate" or cost per impression across the board? Your managed print service should provide you with a list of which devices are the least expensive and most expensive to print to. For instance, you do not want to place a higher cost device in a high-volume department.This information allows you to allocate assets based on the cost to print and the print volumes by department or physical area.
Finally, how often are your clicks reconciled? Is it monthly, quarterly, semi-annually or annually? If you are experiencing "overages" due to a spike in output, a cyclical business model or erroneous printing, don't you want to identify this earlier rather than later?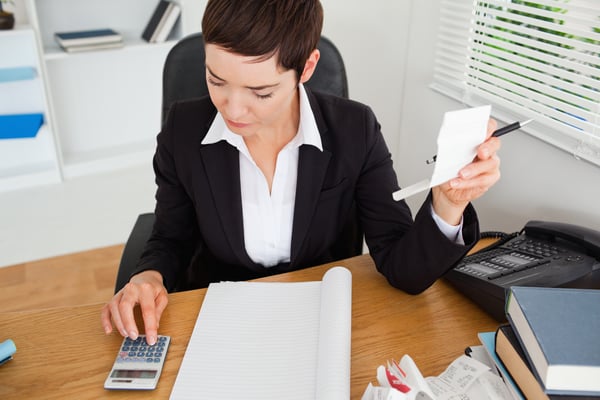 3. How Many Invoices Do You Currently Process?
Currently it costs, on average between $10-30 per invoice to process internally. How many vendors are you currently working with regarding printing? Do each of your departments run separate budgets?
Oftentimes, your IT department is involved in the procurement of the printer(s) but not the supplies. This division, along with lack of management of supply costs, can create a hidden expense monster.
4. Who Services Your Copiers and Printers?
Almost half of all internal IT calls are related to copiers and printers. How many print-related work orders has your IT department cleared in the last year? Having a trusted managed print provider will relieve your IT staff from worrying about printer error codes and let them focus on your cybersecurity.
There are many benefits to having one technology partner that provides the hardware, software and support to encompass your total document output strategy. Managing the printer drivers on your network and printer installation are just a couple that can have a huge impact on your IT help desk.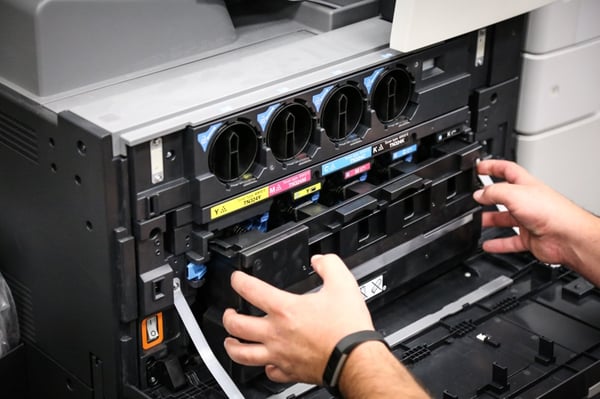 5. What Have You Done When a Printer Breaks and Cannot Be Fixed?
Does your managed print provider give you a guarantee that allows you to just replace it when there is no hope? All devices should be replaced with like or better equipment with no changes to your current contract, especially when contracts are for multiple years. Having up-to-date equipment keeps your business running smoothly.
6. How Much Do You Spend on Supplies and Maintenance?
Supply costs can dramatically impact your total cost of ownership (TCO). The printers you buy, especially if you purchase inkjet versus laser printers, are practically disposable with the upfront cost. However, it is the cost of the ink cartridges and the amount of coverage (or fill) that determines your overall cost. This generally is not factored into the purchasing equation or TCO.
With a well-managed program, your staff should not have to research supply costs, maintenance or service. Your managed print services provider should focus on keeping your devices up and running, managing your toner inventory to control costs and ideally standardize your printers to simplify the stock required.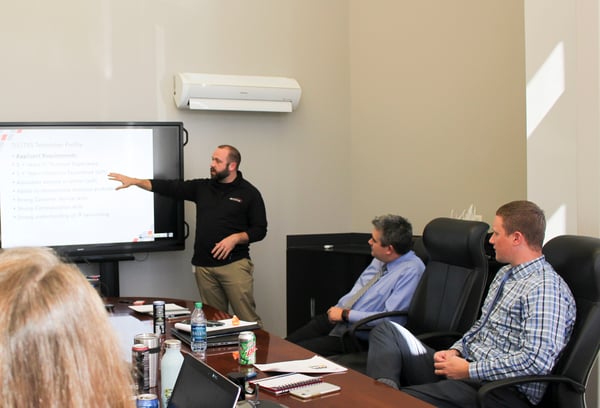 7. How Often Are You Meeting with Your Current Managed Print Services Provider?
Minimally, you should be meeting with your provider quarterly to review your printing trends. During a quarterly review, your managed print service provider should work with you to optimize your print volume output and make sure you are getting the most bang for your buck. This review will also evaluate if your needs have changed.
This is a great opportunity to have open conversations regarding any technology challenges that your business faces.
Your Managed Print Services Provider Should be Your Business Partner
Most vendors are more interested in selling hardware as opposed to helping you develop a printing strategy to manage your overall costs.
Ultimately, do you feel like you have a partner or a vendor?
If any of the seven questions have struck a chord with you, it may be time for a full print assessment with Access Systems.