When I applied for the marketing internship with Access Systems, I was looking for a company that would help me expand and apply my skills in the marketing field. I'd been lucky enough to have worked at small companies in my previous internships, which gave me great opportunities to work on projects that were important to me. Because Access is a bigger company, I went in a little bit nervous that I wouldn't have the same kind of freedom over my projects as I'd had in the past, and that was something that was important to me in my senior internship.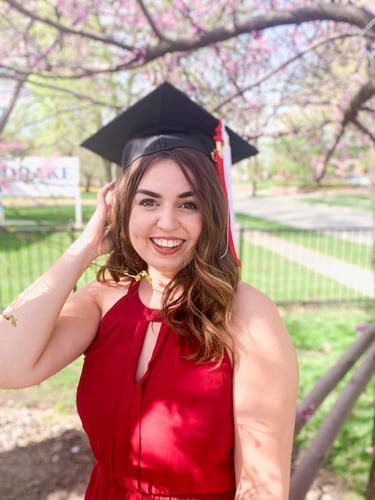 I didn't need to be nervous. Over the course of my 8-month internship, I was given opportunity after opportunity to build my portfolio, work on projects I was passionate about, and learn skills that would help me in my full-time career. I got to create a variety of different videos, add to my portfolio, and develop my skills in both filming and planning/directing videos. On every project I was given, Charlie and Jessica made sure it was something I was interested in, and that it would give me a deliverable to show to potential full-time employers.
I don't think I could have imagined a better internship to end my college career on. I changed my career path several times throughout the year and for a while, I felt like I really didn't know what I wanted to do with my life. Every time I felt lost or went down a new career path, Access gave me guidance and made sure that the projects I was working on met my short and long-term goals.
Charlie and Jessica made sure to continually check in and make sure I felt fulfilled with what I was working on and made sure I always had input on what my next project would be. I had guidance when I needed it, but was never micro-managed, or felt like anyone was watching over my shoulder. Access gave me the training and skills that I needed to succeed, and then let me use those skills in the way that best worked for me. I couldn't have asked for anything better to give me confidence in myself to know that I would be able to succeed in a full-time job.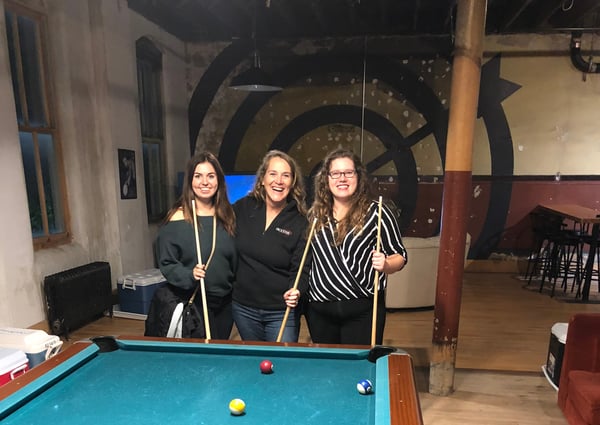 I don't know if I could pick the single most valuable thing I learned at Access. I do know that when I interviewed for a full-time job, I talked about the skills I'd learned at Access, and the projects I'd done during my time here, and was hired the next day. I owe all of that to Access.
While I feel ready to move to a full-time job, and am excited about my future, leaving Access is hard. The people and the culture are unlike anywhere I've worked before. I felt welcomed and accepted immediately, and that only grew closer with my colleagues as my time here went on. The people of Access will be the hardest to leave, but I feel lucky to have accepted a full-time job that's only a few minutes away, so I'll still be able to meet my Access friends for lunch or catch up after work. That's what I think is the best part of Access: even after you leave, you're still a part of the culture.