Did you know some managed print services providers offer remote copier repair? Unlike an on-site copier technician, a remote technician works with you via phone and computer to resolve your copier and printer problems.
How Does Remote Copier Repair Work?
While on-site technicians fix mechanical issues, a remote technician solves software and transmitting problems. After placing a service ticket, the team quickly evaluates to determine if it should be assigned to a field or remote copier technician.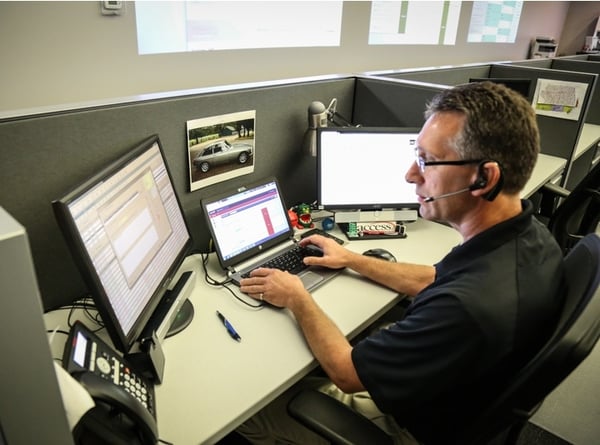 Error codes, scan to email and faxing functionalities are all common challenges remote technicians solve. Machinery fixes, like a full waste container or odd noises coming from inside your copier, will still require a field technician.
Unlike on-site copier repair where the technician does all of the heavy lifting, the customer must be more hands-on for remote service to run smoothly. While on the phone with the remote technician, the customer will interact with the copier following troubleshooting instructions and implement actions on the printer/copier or the computer.
Remote copier repair may appear daunting, but it can take as little as five to thirty minutes. In fact, eight out of ten remote service calls at Access Systems are solved during the first call!
If a call can't be solved remotely, the technician will escalate the ticket and hand it off to a field technician, who will come to your office to solve the challenge.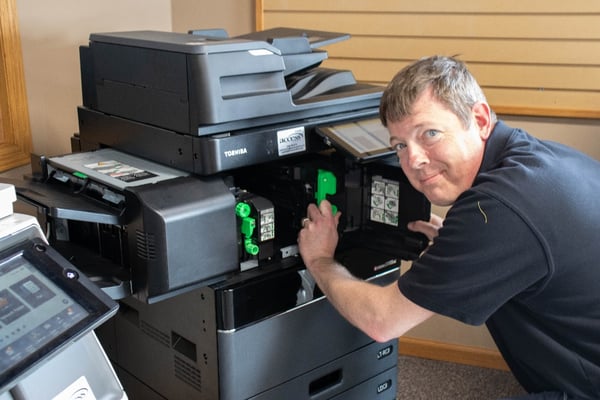 The Benefits of Remote Copier Repair
Some customers choose to skip over remote copier repair because of the fear they may be kept on the phone for hours on end or that it impacts their cybersecurity. While both hesitancies are valid, remote copier repair can only improve your experience.
Remote copier repair has a historically quicker response time than on-site. Since you don't have to wait for someone to hop into their car and drive to your location, remote technicians can take on your service ticket quicker.
With a quicker response time and a record of solving your copier challenges within thirty minutes, you experience less downtime. Getting fixed quicker means your machine is working more. Your workflows can continue like normal with minimal disruption.
With remote copier repair, you work directly with a trained professional. There's no need to troubleshoot an error code on your own or spend hours searching for an answer online. The remote copier technician can walk you step by step to a solution in under an hour.
Are you unsure about remote copier repair? Experience it for yourself with Access Systems.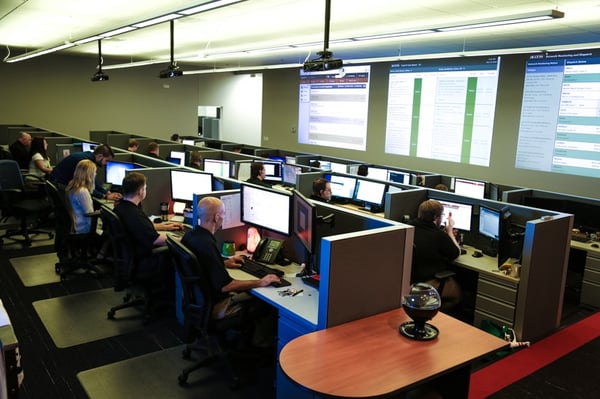 All the Ease without the Extra Cost
At Access Systems, we strive to make your copier service experience as smooth as possible. Our remote copier technicians are stationed in the Network Operations Center with state-of-the-art technology, giving them the knowledge and resources they need to solve your service ticket with ease.
Remote copier repair is covered under our managed print services program. Want to learn more about the benefits of our managed print services program? Give us a call today at 888-464-8770.