There's a good reason shopping for a copier is often compared to shopping for a car: both can be huge expenses, and both have a big impact on customers' lives.
It might sound crazy that choosing a copier can be such a big decision, but copiers do a lot more for companies than just copying a few sheets of paper each week. They also print, scan, and send hundreds of documents each day, and contain important information about your business and customers that needs to be kept secure.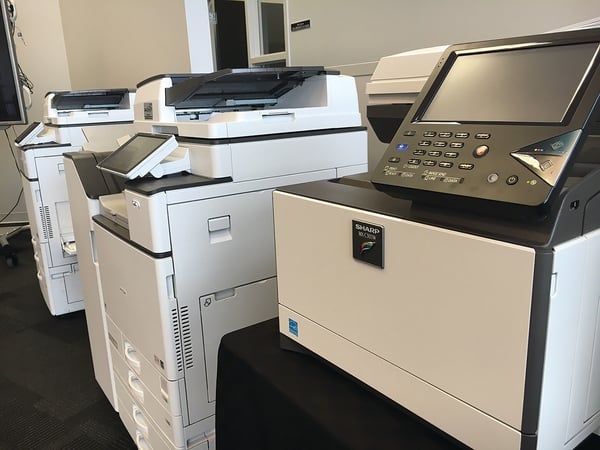 Since a copier is both a big investment and integral to the day-to-day function of your company, the decision on how to acquire a copier is not one that should be taken lightly. This is a machine that will last a long time and will be a major player in your workflow. In short, having the right copier is essential to keeping your business running effectively.
Today, over 80% of customers choose to lease rather than buy their copiers. This is double the number of customers that leased copiers 20 year ago. This is because buying a copier takes a huge amount of capital and a lot of time and energy to maintain. If that sounds like a lot to handle, you might want to look into leasing your copiers instead of purchasing.
The Benefits of Leasing a Copier:
Low initial cost: Leasing a copier keeps upfront costs low, which leaves your company room in the budget for other expenses or opportunities. Copier lease agreements usually run about 60 months, similar to car leases. This means instead of an upfront payment that might give you sticker shock, the payments are broken up into small amounts over the course of the lease, making the cost a lot more manageable.
Service Plan: Copier agreements have a service plan bundled into the lease agreement. Just like cars, copiers take a lot of work to maintain, which takes valuable time and resources away from your company. With Access' lease agreements, a service plan is added, so you don't have to worry about learning how to fix paper jams or toner issues. Your copier issues can be fixed with just one phone call and no stress.
Upgrades: Lease agreements often include the option to upgrade to a new copier before the end of your contract. With technology ever-evolving, it's important to keep your copiers up-to-date. Not only does an upgrade come with improved function and efficiency, but it also comes with upgraded security features to keep your important information protected. Upgrading through a lease agreement means you don't have to spend time figuring out how to dispose of an old printer or waste money on hiring a third-party to take care of it for you. It also means less time researching which new model to get, especially when partnering with a managed print services provider, like Access Systems.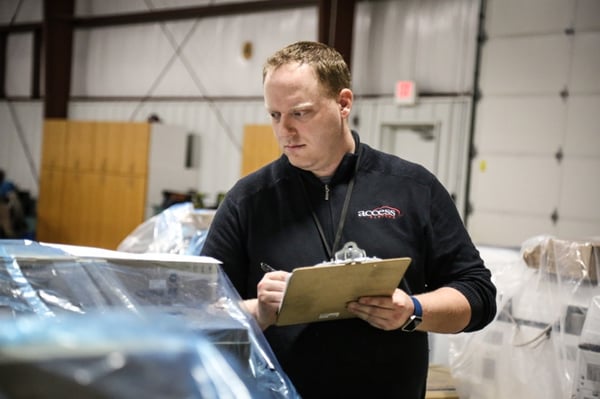 Customized Lease Agreements: Most copier lease agreements follow the basic structure outlined above, but they'll also be personalized to fit your business. If you were to buy a copier outright, it would be a matter of ordering, handing over a huge amount of money, and managing them on your own. With a copier lease, there is someone to help with figuring out how many copies you should plan to make every month, how often your copier needs servicing — and so much more — all of which are included in the agreement, so you never have to worry about the details of using your copier.
The Benefits of Purchasing a Copier
If there's no shortage of capital in your company's bank account, buying a copier might be a good idea. Buying a copier outright means no contracts or monthly payments coming out of your budget, and you can keep your copier for as long as you want.
If you choose to go this route, make sure you research service plans before you purchase, so you're not stuck trying to fix things yourself or overpaying a third party to fix them. Fortunately, if you buy your copier through the right managed print service provider, like our team at Access, you still have the option of adding a maintenance agreement to your copier purchase.
Usually, buying a copier is recommended if you have people in your company who are capable of performing maintenance on your machines without third-party help, and enough capital to not worry about the cost. Because this is the minority of companies, leasing copiers has become more and more popular as technology advances.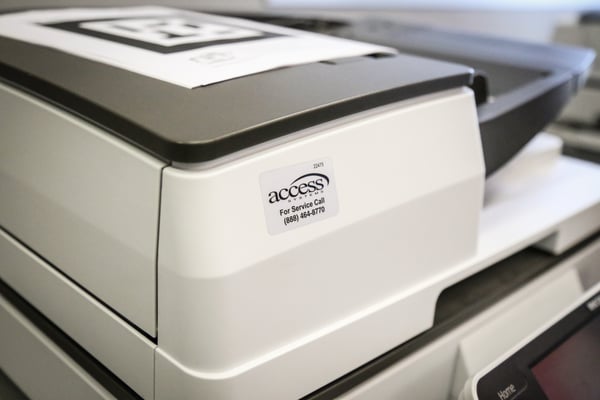 Leasing Your Copier with Access Systems Is a Win for Everyone
Just like buying a car, deciding whether to buy or lease a printer is a big decision that should not be taken lightly. With customized leasing agreements and service plans that are bundled into your contract, Access can make sure your company stays up-to-date with the best technology— helping to keep your business running efficiently.
Give us a call at (888) 464-8770 or fill out this form to discover how Access can help your business.