Printers, copiers, MFPs, MFDs—there are a lot of names for the printing devices you use in your office, but what do they do?
Luckily, there are two main categories of printing devices—printers and multi-functioning printing devices. Multi-functioning printing devices go by many names: MFP, MFD and copier machines.
Choosing the right printing device for your needs is an important first step to a strong print strategy.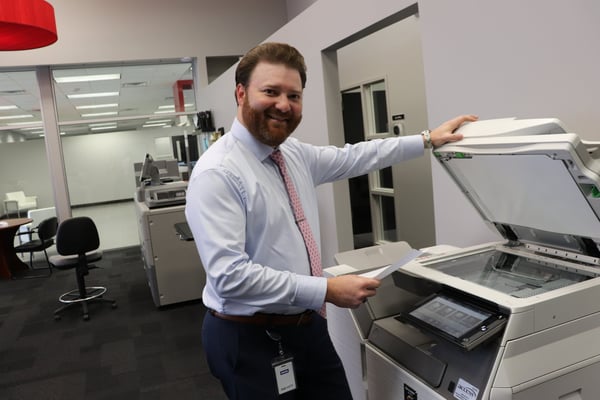 The Limitations of Printers
A printer is a device used for printing text or pictures onto paper, according to the Merriam-Webster Dictionary. A printer has one purpose. It only prints. It doesn't scan or fax. It is limited to strictly printing.
In addition, most printers are usually inkjet. Inkjet printers produce vibrant colors which can give your business the extra little something it needs to set apart from the crowd. This amazing color has a lot of benefits, but it can be costly if not managed with an effective print strategy.
Printers are commonplace around libraries, schools and even your home. With only one function, are standard printers the right fit for your business needs?
What Is an MFP Device?
Printers are great, but they are limited in their capability that's why we have MFP devices. MFP devices do more than just print text and pictures. MFP devices keep your offices running smoothly.
MFPs are an all-in-one machine. They copy, scan and fax, and with the right document management software, they can even sort your paperwork.
Unlike standard printers, copier machines print using lasers and toner. This method of printing gives you precise images and text. With an added bonus, it is also cost effective. Toner can print more pages without changing the cartridge, which lowers the cost per page. We explain more about the differences between inkjet and laser printing in this article.
MFP devices in your office is the more economical choice. With an MFP device, you can do more and worry less about the cost.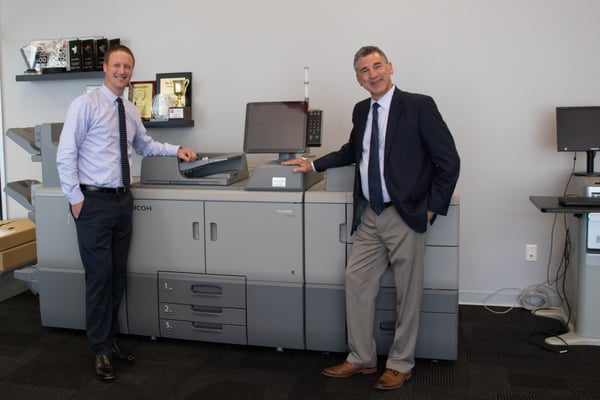 Don't Make the Decision Alone, Trust a Managed Print Services Provider
Deciding which device can fulfill your needs is just one step in an effective print strategy. The device's location, print speed and settings are all essential. A Managed Print Services Provider, like Access Systems, can help you save money and have more efficient workflows.
At Access Systems, we want to be your business partner. We do more than check pages printed on each device during a print assessment. We talk to your employees to see how they use the printing devices. Is the more efficient copier machine too far away, and is that why people have personal printers hidden under their desks? These seemingly small questions have big outcomes when it comes to productivity and finances.
Are you ready for your free print assessment? Give us a call or send us an email today!