Are you ready to partner with a new managed print services provider?
Of course, you have talked to your account executive and are weighing the pros and cons of each managed print program, but before you sign that contract, they should conduct a print assessment.
What is a print assessment?
A print assessment will evaluate your current print environment. The end goal is to not only to discover which equipment you use every day, but also to understand your business' process and goals.
Despite the benefits, not every managed print services provider conducts a print assessment.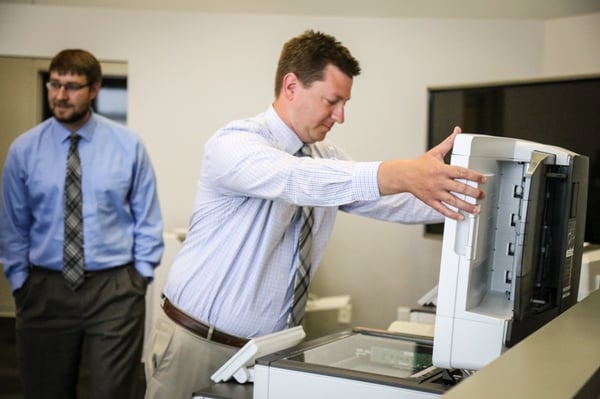 Why Do Some Managed Print Services Providers Skip the Print Assessment?
Managed print services providers who don't conduct print assessments are missing valuable information that can't be gathered through a spreadsheet, but why?
"Speeds" Up the Process
Skipping a print assessment might seem like a good idea; it makes the entire proposal process appear to go quicker, but it invites a lot of potential problems during your five-year agreement.
Although not having to sign a print assessment with a managed print services provider may result in a quick turnaround, it actually hinders the partnership. The provider doesn't have a well-rounded view of your day-to-day workflows, because they haven't taken the time to listen to you like a business partner.
Sign of Poor Customer Service
Avoiding print assessments all together can be a red flag that the managed print services provider doesn't have an office near you. If they aren't willing to drive to your offices to gain an understanding about who you are and what you do, will they rush to fix your printer or copier?
Invoices Aren't the Holy Grail of Information
Invoices are helpful for multiple reasons, even with a print assessment. They can show how many managed print providers you currently work with and identify which devices are covered under maintenance contracts and which are not; as well as the overall quantity of pages that have been printed on each device.
Invoices can give you a general idea of the well-being of your print strategy, but in the end, they are just numbers and statistics.
But businesses are more than numbers — they are people and processes.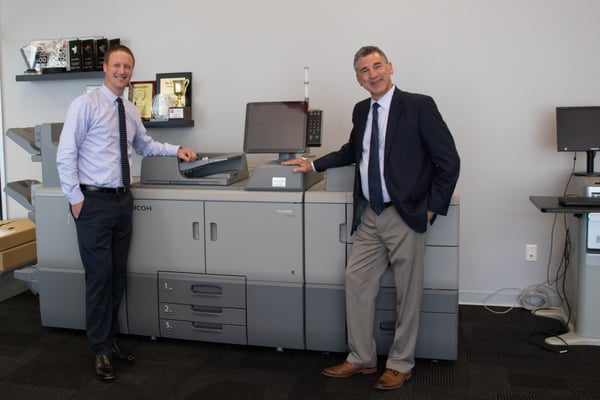 Why Should You Always Have a Print Assessment First?
Print assessments gather vital information to create the best print management solution for your unique business.
Print assessments go beyond the equipment you have. They are about understanding your business processes and how the end-users are using them. Are your employees avoiding the workhorse copier that's supposed to save you money, because it warms up too slowly or is too far away?
A managed print services provider won't know this based on the invoices, which is why Access Systems comes to your locations. We aren't there just to grab meter reads of how many pages each device has printed. We are there to become your partner to discover what's working or what isn't with your current print strategy.
Sometimes the solution is reconfiguring the equipment you have. A better print strategy doesn't have to be more work or more money. Moving an expensive device that is costing you more money out of a high print area can create a better print environment. Or, consolidating your devices is often the best solution, like exchanging multiple inkjet printers for a high-speed, less expensive copier that's on a maintenance agreement.
Managed print contracts are a marathon, not a sprint. A print assessment starts your five-year relationship off on the right foot.
It has a lasting impact that affects your customer experience. Print assessments improve:
Get a Free Print Assessment with Access Systems
Throughout your entire partnership with Access Systems, we take a consultative approach. Because one-size does not fit all, we start every managed print services relationship with a print assessment.
Our simple six-step print assessment goes beyond the numbers on your invoices. The two-week process gives us the tools to build you the best managed print strategy to fit your needs.
Maybe it's time to get a handle on your office printing. Check out these eye-opening questions to get started.