"Our employees are my number 1 priority. When we have happy employees, we have happy customers," said Shane Sloan, Access Systems' CEO. This is just one of the many reasons Access was named number 1 Top Workplace in the mid-size category by the Des Moines Register.
In the spirit of celebration, I met with Tiffany Anderson, our Administrative Manager, to hear about her 7- year journey with the company.
Top Workplaces Allow Employees to Spend Time Creating Meaningful Impact
What Does a Typical Day Look Like for You? How Did You Get Your Current Role?
Short Answer: I mainly provide support for my fellow team members by driving some key process improvements to help make all our jobs easier and more streamlined.
Shorter Answer: My days can vary, because I do a little bit of everything it seems!
Before joining the administrative team, I dabbled in some roles within the company during my 7 years at Access. I was in accounts receivable, contract setup, parts ordering and a few more other servicing departments. I was promoted internally from Team Lead to my current manager role.
Growing within a Company vs. Job Hopping: How Do You Choose?
I have always been a dive-in-head-first type of person, but I do think that I gained way more confidence over the years growing within Access. Especially having worn so many different hats, I have a good feel of how the business works as whole.
I believe that it's not something that you get from switching companies once every year or every couple of months. I also was able to witness how other teams may be impacted by the changing of my roles. This challenges me to be even more flexible and adaptable as a team player, and I enjoy being one.
Not to mention, Access is one of those companies that is so supportive. I personally owe a lot of kudos to Jennifer Olson, Executive Assistant, who mentored me, helping me to grow into employee I am today.
We Are Your Access to Being More Than "Just a Number"
What about Access Made You Want to Stay?
Honestly, going somewhere else has never crossed my mind!
I have always liked Access and was good at what I was doing — thanks to supportive coworkers and the environment. Our leadership has always prioritized workplace culture.
I also love being able to have that "work hard; play hard" mindset. If you haven't been around the Access team, our social gatherings are always fun, whether that is just individual teams or the entire company!
My most recent, favorite memory was the sales support outing – getting to have some fun outside of the office with peers was so nice.
How Is Access Different from Other Workplaces?
Integrity – bringing it back to that strong, ethical background that starts with respecting each other. Access has been nothing but fair, sincere and honest with me during my whole career with them. I truly feel like I am valued as an employee instead of "just a headcount number."
I also personally relate to two of the Access culture pillars very much – dedication and kindness. They resonate with my personal, core values to be a loyal person and do whatever I can to help with the resources that I have, whether in my personal or professional life.
At my job, I love helping customers. The role I am in allows me to positively impact those around me.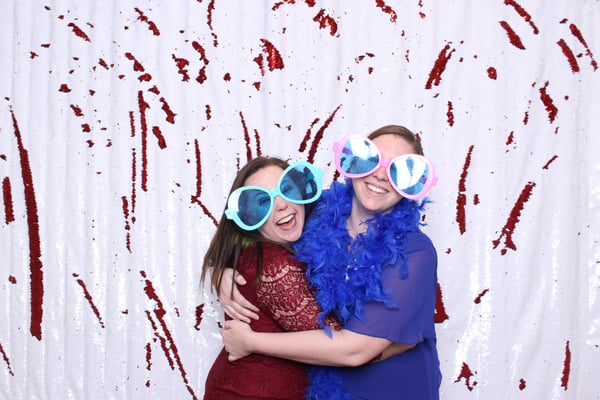 We Are Growing & We Want You!
Haven't you heard? 2019 is the fifth straight year we have been named a Top Workplace, and we are ranked #1 Top Workplace amongst the mid-sized companies in Iowa.
We are more than honored to be able to continue building an award-winning workplace for our team, and we need YOU to bring your unique experiences and perspectives!
We know that career growth and paths can look different for individuals. Want to hear more stories of our people? Learn more about Matt's career journey.
Explore and grow yourself like Tiffany. Apply and be surrounded by like-minded people today!